[
Editor's Note: My colleague, Gary Schons, contributed this post. We hope to have more posts from Gary in the future. --Matt Schettenhelm
] One thing common to all appellate lawyers--- they love to appeal.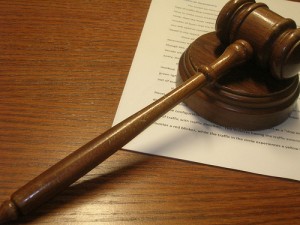 But, as all appellate lawyers know, the right to appeal is fixed by statute. (
Trede v. Superior Court (1943) 21 Cal.2d 630.
) Thus, our ability to practice our craft is dependent on the leave granted by the legislature.
In this case
, the issue before a California appellate court was whether a specific provision of the anti-SLAPP statute granting the right to an immediate appeal of an order granting or denying a special motion is effectively nullified by a separate provision of the statute making it wholly inapplicable to enforcement actions brought by state, county or city prosecutors. As the appellate court noted in the preamble to its decision, this issue was "thoroughly briefed," and perhaps ominously, oral argument was "vigorous indeed." I'll bet it was.