Here are last week's published decisions involving local governments: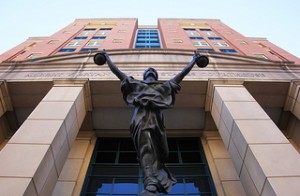 First Circuit
Gericke v. Begin, No. 12-2326 (May 23, 2014) (affirming denial of qualified immunity for police officers on First-Amendment retaliatory prosecution claim where plaintiff was arrested after she attempted to film a traffic stop).
Eighth Circuit
Walton v. Dawson, No. 12-4000 (May 20, 2014) (affirming in part and reversing in part denial of qualified immunity in failure-to-train claims against officers arising out of jail-cell attack that occurred after officers did not lock cell doors).