Here are last week's published decisions involving local governments: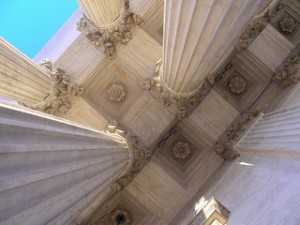 Second Circuit
Sixth Circuit
United Pet Supply, Inc. v. City of Chattanooga, No. 13-5181 (Sept. 18, 2014): The court found that: (i) private animal-welfare employee that contracted with City may not assert qualified immunity; (ii) officers may not assert qualified-immunity defense to "official capacity" suits; (iii) seizure of animals without prior hearing did not violate procedural due process; (iv) revocation of permit without hearing did violate due process; (v) that warrantless animal seizure did not violate Fourth Amendment because of exigent circumstances; and (vi) seizure of records without warrant violated clearly established Fourth-Amendment right and therefore officer was not entitled to qualified immunity.
Finn v. Warren County, No. 13-6629 (Sept. 16, 2014): In action alleging inadequte medical care in violation of the Eighth Amendment and state law claims including negligence after Finn died in his cell, the court reversed grant of summary judgment for officer, remanded for trial on negligence claim, and otherwise affirmed judgment below.
Seventh Circuit