16 Sep

An Overview of Municipalities in Spain: Government, Structure and Financing

As discussed in a prior article, Spain is divided into 17 "autonomous communities" which comprise 50 provinces. Within these provinces, there are more than 8,000 municipalities, which are the basic territorial division in Spain. Municipalities have legal personality and their own territory, population, and organization. Municipalities are also sometimes referred to as "Town Halls", given that the current structure dates back to the nineteenth century. Although municipalities are a common political subdivision in the whole country, they are not the only form of local administration, because there are other administrative entities that vary according to the region. These can be subordinate (minor local entities) or superior, as in the case of community of municipalities or mancomunidades, associations formed by municipalities having a common historical bond or shared economic interests which may extend across provincial boundaries. Also superior to the municipal administrative entities are the Provincial Councils (for provinces and, in some cases, regions) and the Spanish Island provinces. They are supra-municipal entities that provide services for a larger population but do not have a hierarchical relationship with municipalities.

Size doesn't matter. This is one of the peculiarities of the municipal organization in Spain. The legal bases of local government (the 1978 Constitution and 7/1985 act) are the same, whether for a municipality of 50 inhabitants or for a city of half a million and, consequently, their organization and operation are similar. In 2003, a specific regime was introduced with special features for municipalities with large populations (those with a population bigger than 250,000 inhabitants, capitals or as agreed upon by law) and—above all—codified that Madrid has its own regulations as the Kingdom's capital and the municipality with the largest population.

Local government is a government whose members are democratically elected, and an administration made up of public employees. The municipal government is largely managed through three administrations: the Mayor's Office, the Local Government Board and the Municipal Plenary Session.  In theory, the Mayor's Office and the Local Government Board have executive powers, whereas the Municipal Plenary Session has legislative powers (authority to enact ordinances and regulations). In this sense, reality is more complex because this separation is not as clear. The responsibilities are shared in certain areas and are allocated according to the seriousness or budgetary significance of the matter. The governmental organizational chart is completed with the addition of different commissions (e.g., Special Commission of accounts, which is mandatory) and with other bodies depending on the size of the municipality.

Spain is a country with a decentralized structure; therefore, municipalities exercise their own competences under the principle of subsidiarity. This means that the services and needs closest to citizens must be managed by the nearest administration (in this case, municipality). Some of the typical municipal responsibilities include urban planning, water supply, waste collection, local police, urban traffic management, firefighting, fairs and markets, social care, or funeral activities. Municipalities also carry out activities  to promote culture, tourism and sports. In short (and despite the central government's efforts to contain them), municipalities have a very wide range of powers.

The magnitude of powers provided by municipalities brings us to the question: How are these activities funded? In this regard, we must emphasize that municipalities have recognized financial autonomy and have their own treasuries. Their income mainly comes from their assets and from their own taxes (primarily linked to real estate), but they also receive subsidies and a percentage of the taxes collected by other administrations. The associated rights and obligations are structured through municipal budgets (whose cycles coincide with the calendar year).

Finally, it is important to emphasize that people have the right to participate in municipal administration under transparent criteria and access to public information. In addition, the widespread implementation of the government's accessibility on the Internet has meant important changes in how it forms relations, speeds up the processing of notifications and facilitates information regarding procedures. Improvements offered by new technologies and other traditionally recognized guarantees, especially in terms of civil liability and review of administrative acts, make local administration in Spain one of the most accessible to its citizens.
---
La unidad básica de división territorial en España es el municipio, tiene personalidad jurídica y cuenta con su propio territorio, población y organización. También se les denomina Ayuntamientos y la estructura actual se remonta al siglo XIX. Es una división común para todo el país, pero no es la única administración local ya que existe otras entidades administrativas que varían según la región, tanto por abajo (Ej.: entidades locales menores), como por arriba (Ej.: mancomunidades). Con excepción del municipio, el nivel local es un conjunto heterogéneo donde también destacan por su importancia las Diputaciones provinciales, las Diputaciones forales y las Islas. Son entidades supramunicipales que prestan servicios para una demarcación superior, pero sin una relación de dependencia jerárquica con los municipios.
El tamaño no importa. Esta es una de las peculiaridades de la organización municipal en España. Las bases jurídicas del régimen local (Constitución de 1978 y Ley 7/1985) son iguales tanto para un municipio de 50 habitantes como para una ciudad de medio millón y, consecuentemente, su organización y funcionamiento es similar. Ahora bien, si debemos conocer que en el año 2003 se introdujo un régimen específico con especialidades para los municipios de gran población (aquellos con población superior a 250.000 habitantes, capitales o que así esté acordado por ley) y, entre todos, destaca Madrid que tiene normativa propia al ser la capital del Reino y el municipio con mayor población.
La organización municipal cuenta con un gobierno cuyos miembros son elegidos democráticamente y con una administración estable formada por empleados públicos. El gobierno municipal se articula principalmente a través de tres órganos de dirección: la Alcaldía, la Junta de Gobierno Local y el Pleno. En cierta analogía al resto de niveles territoriales la Alcaldía y la Junta de Gobierno Local tienen competencias ejecutivas, mientras que el Pleno tiene competencias legislativas (ordenanzas y reglamentos) y de control sobre los anteriores. La realidad es más compleja pues la separación no es tan nítida, de tal forma que las atribuciones se comparten en ciertas materias y se reparten en función de la gravedad o la cuantía presupuestaria del asunto. El organigrama de gobierno se completa con diferentes comisiones (Ej.: Comisión Especial de cuentas, que es obligatoria) y con otros órganos en función del tamaño del municipio. También pueden existir organismos autónomos y empresas públicas.
España es un país con una estructura descentralizada y, por lo tanto, los municipios ejercen competencias propias bajo el principio de subsidiariedad. Esto quiere decir que los servicios y necesidades más próximos al ciudadano deben ser gestionados por la administración más cercana (el municipio). Podemos enumerar algunas de las competencias típicamente municipales como son el urbanismo, el abastecimiento de agua, la recogida de residuos, la policía local, la gestión del tráfico urbano, la extinción de incendios, las ferias y mercados, la atención social o la actividad funeraria. También realizan actividades de promoción de la cultura, el turismo, el deporte siempre en el marco de su territorio. En resumen, y a pesar de los esfuerzos de contención desde el Gobierno central, los municipios tienen un margen muy amplio para ejercer competencias.
El alto volumen de competencias que prestan los municipios nos lleva a la siguiente cuestión: ¿con qué recursos económicos se financian? Al respecto debemos destacar que los municipios tienen reconocida la autonomía financiera y cuentan con una hacienda propia. Los principales ingresos provienen de su patrimonio y de los tributos propios (principalmente vinculados a la propiedad inmobiliaria), pero también reciben subvenciones y un porcentaje de los tributos que recaudan otras administraciones. Los derechos y obligaciones se estructuran a través de los presupuestos municipales cuyo ciclo coincide con el año natural.
Finalmente, es importante destacar que las personas tienen derecho a participar en la administración municipal bajo criterios de transparencia y acceso a la información pública. Además, la implantación generalizada de la Administración electrónica ha supuesto importantes cambios en forma de relacionarse, agilizando la tramitación de las notificaciones y facilitando el conocimiento de los procedimientos. Las mejoras que ofrecen las nuevas tecnologías y otras garantías tradicionalmente reconocidas, especialmente en materia de responsabilidad civil y revisión de los actos administrativos, hacen que la administración local en España sea una de las más accesibles para la ciudadanía.
---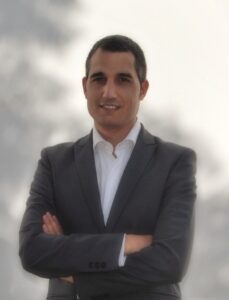 Francisco Javier Durán García. Doctor en Fundamentos del Derecho, Derecho Económico y Derecho de la Empresa por la Universidad Pontificia Comillas de Madrid (ICADE). Licenciado en Derecho con especialización en empresarial y financiero, y Máster en Investigación en Ciencias Jurídicas. Desde el año 2005 es funcionario de carrera como Letrado Asesor Jurídico del Ayuntamiento de Villafranca de los Barros y miembro del Ilustre Colegio de Abogados de Badajoz. En su perfil académico cuenta con una reconocida trayectoria como experto en Derecho Administrativo y Tributario, destacando en áreas de investigación relacionadas con la Administración local, y avalada por la publicación de diferentes libros, ponencias y artículos. En el ámbito internacional, es Especialista universitario en Cooperación para el Desarrollo por la Universidad de Extremadura y participa habitualmente como asesor en programas de cooperación municipal entre España y países de América Latina/ Oriente Medio en cuestiones sobre descentralización, desarrollo local, urbanismo, reglamentación y tributación. Actualmente es secretario de la Junta Directiva de la Asociación de Letrados de Entidades Locales de España.