In
T-Mobile South v. City of Roswell
, the Supreme Court will decide whether a letter denying a cell tower construction application that doesn't explain the reasons for the denial meets the Telecommunications Act of 1996 (TCA) "in writing" requirement.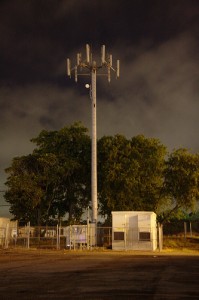 The State and Local Legal Center's (SLLC)
amicus brief
, which IMLA joined, argues it does. T-Mobile applied to construct a 108-foot cell tower in an area zoned single-family residential.  The City of Roswell's ordinance only allowed "alternative tower structures" in such a zone that were compatible with "the natural setting and surrounding structures."  T-Mobile proposed an "alternative tower structure" in the shape of a man-made tree that would be about 25-feet taller than the pine trees surrounding it. After a hearing, where city councilmembers stated various reasons for why they were going to vote against the application, Roswell sent T-Mobile a brief letter saying the application was denied and that T-Mobile could obtain hearing minutes from the city clerk.