Given the Supreme Court's prominent role in deciding important issues of the day, it is easy to get caught up in the latest juicy Court
mishap
.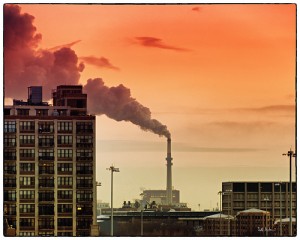 Justice Scalia erroneously depicted precedent in his dissent in
EPA v. EME Homer City Generation
, which had to be corrected. But don't let that be the reason you read this blog post.  This case is important for local governments. The Clean Air Act's Good Neighbor Provision prohibits upwind states from emitting air pollution in amounts that will contribute significantly to downwind states failing to attain air quality standards.  In
EPA v. EME Homer City Generation
the Supreme Court resolved two issues related to the Good Neighbor Provision.  Justice Ginsburg wrote the 6-2 opinion. The Court first considered how responsibility for air pollution should be allocated.