14 Sep

IMLA Celebrates 2023 Awards Winners

On September 28th and 29th during our 88th Annual Conference in La Quinta, California, IMLA was able to announce and recognize our 2023 award winners. These award winners are IMLA members who have gone above and beyond the field of municipal law and were nominated by their colleagues to receive these awards.
The Charles S. Rhyne Lifetime Achievement In Municipal Law Award
The Lifetime Achievement in Municipal Law Award is the highest award given by IMLA. The award honors the recipient's lifetime achievements in the field of municipal law and is a lasting commemorative to Charles S. Rhyne, the founder of IMLA and to his life's work. The award is meant to recognize a truly uncommon individual.  In the field of municipal law, the public service performed and the achievements of the recipient during his or her lifetime are truly outstanding, have benefitted municipal attorneys both locally and nationally, and are so significantly above and beyond the call of duty and expectations for performance in the positions held that no other award would be appropriate.  Additionally, the services rendered by the recipient have helped move IMLA toward the goal and objectives established in its short and long-range plans.
Thomas Acquinas Carr


Retired County Counsel – Washington County, OR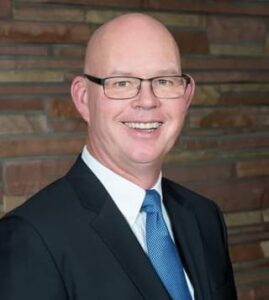 Tom was born and raised in the New York City.  He attended St. John's University and New York Law School, where he was an evening student.  Tom began his legal career in the Washington D.C. office of Weil Gotshal & Manges.  He moved from there to become an Assistant United States Attorney for the Eastern District of New York, where he focused on organized crime Civil Rico cases, including United States v. Bonanno Organized Crime Family.  In 1991, he and his wife moved to Seattle, where he joined Barrett Hale & Gilman a boutique litigation firm.   Tom was selected to serve as the chair of the Elevated Transportation Company, which was formed by voter initiative to expand the Seattle Monorail.  In 2001, he was elected as the Seattle City Attorney.   He was reelected once and served a total of eight years.   After losing his re-election bid in 2009, Tom was hired as the City Attorney for Boulder, Colorado where he served for 11 years.  He retired from Boulder in June 2021 for thirteen days before becoming the County Counsel for Washington County, Oregon.  He retired from that position on September 1. Tom is the husband of one, father of two and grandfather of two. Tom enjoys rowing, skiing, biking and most of all being a granddad.
Linda S. Kingsley


Corporation Counsel – Rochester, NY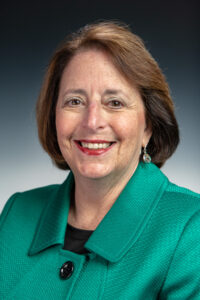 Linda Kingsley is an attorney with over 40 years of practice almost exclusively in the field of state and local government law. She currently serves as Corporation Counsel for the City of Rochester, New York. She has served as an Adjunct Professor at Albany Law School teaching State and Local Government Law for eleven years and maintained a legal consulting practice in Rochester, New York focusing on issues of municipal law. This is actually Linda's second stint as Corporation Counsel for Rochester having previously served as Corporation Counsel of the City of Rochester for 12 years and then retiring.  Although she was happily retired, she was asked to come back to help the City during a difficult period involving protests in the City in the fall of 2020 and she heeded the call to serve her community.  She immediately helped de-escalate the situation between the police and protesters and helped officers understand their duty to intervene.  She made it her first order of business to balance the First Amendment rights of the protesters with the municipal security interests.
She has been described as someone who does not just sit behind a desk and read cases and render opinions.  For example, she personally responds to all police-involved shootings cases (at all hours of the night) so she can see all the evidence in the case and she is therefore in a position to advise the police chief and the Mayor at the scene in real time. Prior to her time in Rochester, she served as Corporation Counsel for the City of Binghamton. She was also Counsel to the New York State Conference of Mayors and maintained a legal practice in Albany, New York. She has served as the Chair of the Municipal Law Section of the New York State Bar Association, and as a Board Member of the International Municipal Lawyers Association and the Monroe County Bar Association. She is considered a thought leader in New York on all things municipal law.  She has demonstrated not only leadership throughout the state of New York, but she also comports herself with the highest standards of ethics and integrity.   She has been a frequent speaker and trainer on a wide variety of subjects including disaster preparedness, eminent domain, risk management, labor and personnel issues and municipal/police liability.
Henry C. Luthin


Former Corporation Counsel – Boston, MA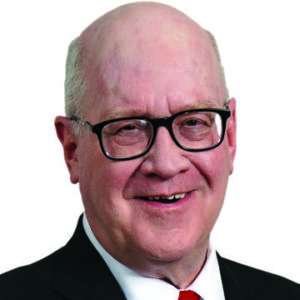 Henry has served the City of Boston for more than four decades. He began his career in public service as an Administrative Assistant to then-Councilor Ray Flynn. In 1985, he joined the City of Boston Law Department as Assistant Corporation Counsel, becoming General Counsel to the Boston Water and Sewer Commission before returning to the City's Law Department. Henry became First Assistant Corporation Counsel for Government Services, was later appointed Corporation Counsel in March 2021 by interim Mayor Kim Janey, and eventually became Senior Counsel under Mayor Michelle Wu. He received the Shattuck Award from the Boston Municipal Research Bureau in 2019.
Henry's tenure was marked not only by the significance and scale of his accomplishments—including the remarkable environmental success story of the Boston Harbor Cleanup Project, and strategic land acquisitions that enabled the City to build the East Boston Library and the Elliot School—but also the consistent dignity, honesty, and good humor with which he served. Henry's extraordinary memory, vast legal knowledge, and depth of experience with the City have made him the first line of reference for all municipal legal matters; his colleagues were consistently impressed—and aided—by his ability to recall, at will, laws created or revised during his tenure and explain the specific circumstances and rationale behind their origin or alteration. His dedication, wisdom, and guidance have earned him the trust and respect of several Mayors. Henry is an exceptional attorney, colleague, friend, and mentor, and his work has helped Boston's legal team and public workers serve their residents with honor and integrity.
Henry is a Trustee of the Thomas More College of the Liberal Arts, Past President of the Massachusetts Municipal Lawyers Association, Advisory Board Member of Justice Bridge, and a Board Member of the Catholic Lawyers Guild of the Archdiocese of Boston. He lives in Boston with his wife Marianne. They are the parents of three grown children.
---
IMLA James H. Epps, III Award for Longevity of Service To A Community
IMLA established this award to honor the memory of James H. Epps, III, who represented Johnson City, Tennessee as its attorney for over 40 years.  This award recognizes the significant achievement of attorneys having the political and legal skills necessary to represent the same community for at least 30 years and who have been active in IMLA during all or a part of that career.
Honey A. Lewis


Civil Liability Unit – Los Angeles, California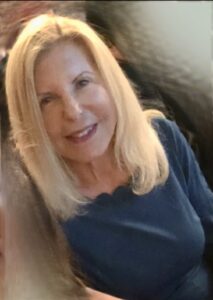 Honey Lewis attended UCLA as an undergraduate, received her Juris Doctorate at San Fernando Valley College of Law, and received her Master of Arts at California State University, Los Angeles.   She was admitted to the California Bar on June 27, 1969, the United States District Court (Central District) in 1969, and the Supreme Court of the United States Court in 1981.
Honey started with the Los Angeles City Attorney's Office on March 26, 1970, where she worked in the Criminal Division as a prosecutor.  In 1976, she transferred to the Civil Liability Unit where she has remained to this day.  Honey Lewis, Serial No. R0722, also served as an LAPD Reserve Officer from October 14, 1980 until June 1, 2006.
She loves to run and race walk.  She is a New York City Marathon "Streaker," with 25 amazing finishes as a runner and race walker, the most recent of which was in 2022.
After watching her in trial, then Times Newspaper reporter Michael Connelly put her trial as a chapter in his non-fiction book, "Crime Beat." He also named one of his characters, Honey Chandler, in his fictional television series after her.
Honey is an incredibly tenacious litigator who is respected by all of her colleagues.
William W. Manlove


Senior Deputy City Attorney – Portland, OR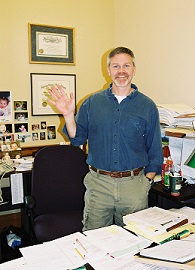 Bill Manlove has been an invaluable member of the Portland City Attorney's office for over thirty years. He has made a career of helping Portland, its elected officials, and its employees navigate challenging legal issues with significant public policy and political implications. He began his career at the City providing advice to City bureaus and negotiating contracts. For over twenty years, he has spent his time defending the City in impactful and significant litigation related to policing, transportation infrastructure, houselessness, parks, and nearly every other issue that has arisen in Portland. Bill is dedicated to understanding his clients' interests and helping to advance them. He has also been committed to helping new attorneys to the City Attorney's Office in Portland develop an understanding of the City and how to best represent it and work within it. Bill has practiced with an unwavering commitment to Portland, while also leading by example in balancing work with enjoying time away—from his son's hockey games to skiing to hiking to white water rafting. Bill is universally respected at the City for his knowledge and helpfulness. He is an example for all attorneys working in municipal government.
Schaundra Davenport Oliver


Divisional Deputy City Solicitor – Philadelphia, PA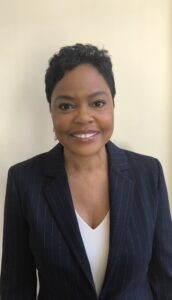 Jeffrey B. Marks has been an Assistant Law Director for the City of Cleveland since 1969. He graduated from Miami University of Ohio in 1961 and entered the U.S. Navy where he served on active duty during the height of the Cold War from 1962 to 1965. After entering active service, Jeff attended Naval Officer Candidate School, and upon graduating, he was commissioned as an Ensign and served as a communications officer on the USS Ability – an ocean going naval minesweeper. Jeff left the active Navy with rank of Lieutenant, Junior Grade, and entered law school. While a full time student in law school, Jeff also served in the Navy reserve, where he was promoted to Lieutenant before ending his service. Jeff earned his law degree from Case Western Reserve University and joined the Law Department of the City of Cleveland, where he has served his community for the last 53 years. Jeff was hired in 1969 by Cleveland Mayor Carl Stokes – the first African American mayor of a major American city. Since then, he has served eight mayors and 19 law directors running the city's Board of Control, reviewing contracts and assuring that purchases and contracts are fair and legal. Since 1971, he has served both as the Secretary for the Board of Control City of Cleveland and as Legal Counsel for the Community Relations Board. A well respected attorney and community activist, Mr. Marks was the Ludlow Community Association President (1973-74) and played an active role in the Shaker Heights Charter Review Commission. He also served on a number of other boards, including the Friends of Shaker Square and the East End Neighborhood House.
---
Daniel J. Curtin, Jr. Young Public Lawyer Award
This award is established to honor the memory of Daniel J. Curtin, Jr. by recognizing a new practitioner who exhibits those qualities that made Dan one of the truly remarkable lawyers working on behalf of public clients. In addition to the traditional qualities of excellence in the practice of law, the award seeks to recognize a public law practitioner who has provided outstanding service to the public and who possesses an exemplary reputation in the legal community, the highest of ethical standards and who revels in maintaining a life that balances a passion for professional excellence and the joy of family and friends. In addition, the award seeks to recognize a person who exhibits qualities of openness and humility coupled with a sincere concern for the interests of others, including the professional development of newer practitioners.
Desjeneé Davis


Assistant City Solicitor – Philadelphia, PA

Desjeneé is an Assistant City Solicitor in the Code and Public Nuisance Litigation Unit for the City of Philadelphia where she represents the Department of Licenses and Inspections and the Department of Public Health, amongst other City entities, in both affirmative and defensive matters before the Court Common Pleas, Philadelphia Municipal Court, Tax Review Board and the Board of Licenses and Inspections.  Desjeneé is also a member for the Law Department's DEI and Professional Development Committees. In addition to her work with the Law Department, Desjeneé is an Adjunct Professor at Drexel's Thomas R. Kline School of Law and serves as the Vice Chair of the Black Law Alumni Association of Kline. Additionally, she has been named to The Legal Intelligencer's Young Lawyer Editorial Board and is also a Board Observer for the Atlantic Center for Capital Representation, a death penalty and juvenile life without parole resource center for defense attorneys and defendants. Recently, Desjeneé has been elected as President-Elect of the National Bar Association, Women Lawyers Division Philadelphia Chapter. Desjeneé continues to give back to and motivate the young community through her role as a Dance Teacher, Mock Trial Coach and Mentor. Additionally, Desjeneé conducts an annual workshop on the topics of authenticity, positive self-talk, self-affirmation, and advice professional development for the young Black and Brown girls of the Girls on a Mission With Ambitions non-profit organization.
---
Brown, Mulligan, Rocha Distinguished Public Service Award
This award is established to honor a local government attorney for significant and surpassing achievements in the field of local government law occurring or culminating in the previous year.
In the past, this award was known as the Joseph I. Mulligan Distinguished Service Award.  The additions of Benjamin Brown and Susan Rocha, however, both reflect IMLA's rich and diverse history as well as its continued recognition and celebration of local government attorneys who have gone above and beyond the call of duty to further the practice of municipal law.
Like Mulligan, Benjamin Brown and Susan Rocha each brought honor to the practice of local government law and exemplified the traits the award seeks to recognize.
The award's original namesake, Joseph Mulligan, was a former IMLA president and committed public servant, serving as the City of Boston's Corporate Counsel and Licensing Commissioner.
Benjamin Brown served as Baltimore's City Solicitor, as well as an Associate District Court Judge and a Deputy State Attorney for Baltimore City.
Susan Rocha began her legal career as an assistant city attorney for the City of San Antonio. She also created the Texas Attorney General's first Office of Municipal Affairs and went on to become a partner with Denton, Navarro, Rocha & Bernal, where she served as the City Attorney for the Cities of Buda, Cibolo, Roma, and San Felipe, in addition to serving as general counsel for a variety of other public entities.
Ronda G. Curtis


Chief Corporate Counsel – Cleveland, OH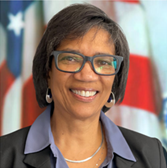 Ronda G. Curtis, Esq., has over 30 years of municipal government law experience.  She is Chief Corporate Counsel for the City of Cleveland, Ohio.  Ronda has worked for the City of Cleveland since 2005.  Prior to the City of Cleveland, she served as an Assistant Director of Law and Acting Law Director for the City of East Cleveland, Ohio for thirteen years.
Ronda graduated from Cuyahoga Community College with an Associate of Applied Business Degree, Dyke College with a Bachelor of Science degree in paralegal studies, and received her Juris Doctor degree from Cleveland-Marshall College of Law.  She served as Secretary, Vice Chair, and Chair of the Government Attorney Section for the Cleveland Metropolitan Bar Association from 2006 to 2009.
As Chief Corporate Counsel, Ronda supervises four practice groups within the Law Department that provide legal counsel and advice on municipal law matters to the various Departments of the City.  Ronda's career clearly demonstrates her commitment to public service.  Ronda is a volunteer mentor in the Community of Hope Program which serves young adults who have aged out of the foster care system.  When not at work, Ronda enjoys spending time with her daughters, going to the theater, strolling through community street festivals, Zumba, and long walks.
---
Bruce A. Noble Award for a Distinguished Canadian Municipal Lawyer
The Bruce A. Noble award is named in honor of IMLA's first Canadian President, whose outstanding achievements on behalf of IMLA and many other legal associations are only matched by his passion for the practice of law and knowledge of municipal law practice.
Demetrius Kachafanas, K.C.


Regional Solicitor – Cape Breton Regional Municipality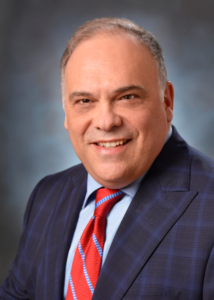 Demetri started his legal career in private practice at a firm in St. John's Newfoundland, before joining the legal department of the Cape Breton Regional Municipality (CBRM) in 1997. He was appointed Regional Solicitor in 2013 and has practiced as a municipal lawyer for the past 26 years. During his time with the CBRM, his practice has focused on labour and employment law, planning law, administrative law and civil litigation. Demetri has represented the Municipality at all levels of court in Nova Scotia and before various administrative boards and tribunals.  Demetri has been a part-time instructor at Cape Breton University since 2018, teaching courses in Employment Law and Public Health Law.
In 2017 he was awarded the designation Local Government Fellow by IMLA. In 2019 he obtained the designation of Certified In-House Counsel Canada (CIC.C) by the Canadian Corporate Counsel Association (CCCA) and the Rotman School of Management at the University of Toronto. In 2020 Demetri was appointed King's Counsel for the Province of Nova Scotia to recognize exceptional merit and outstanding contribution to the legal community. In 2023, Demetri was awarded the Queen Elizabeth II Platinum Jubilee Medal. This medal has been awarded to individuals who have made a significant contribution to their community and who have distinguished themselves from others employed in the same field.
Demetri has provided service to the Nova Scotia bar serving on bar council and committees and spends much of his time volunteering in his community, sitting on various boards and providing pro bono legal services. Demetri lives in Sydney, Nova Scotia with his two children Vincent and Yanna.
---
William I. Thornton, Jr. IMLA Faculty Award
IMLA established this award to honor the memory of William I. Thornton, Jr. by recognizing a person dedicated to IMLA and to the practice of local government law and who has participated as a member of the IMLA faculty in helping local government attorneys learn about or reaffirm their knowledge of issues important to their practice of local government law. In addition to the traditional qualities of excellence in the practice of law, the award seeks to recognize a practitioner who has provided outstanding service to the public and who possesses an exemplary reputation in the legal community, the highest of ethical standards and who is devoted to mentoring young lawyers and educating lawyers in local government law.
Byron Werry


Regina, Saskatchewan (Retired)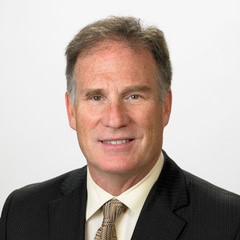 Byron Werry is the recently retired City Solicitor for the City of Regina. He is a graduate of the University of Saskatchewan College of Arts and the University of Ottawa College of Law and was called to the Ontario Bar in 1994 and the Saskatchewan Bar in 1995. Byron worked as a crown prosecutor and in private practice before joining the City of Regina in 2002. He was appointed City Solicitor in 2008. Byron served as provincial section Chair for the Canadian Corporate Counsel Association, as Chair of the Regina Civic Pension Sponsor Board and since 2018 has served on the IMLA Board of Directors. He is a frequent presenter on municipal law topics at IMLA and other professional association events. He has also helped shape the content for the Canadian programs for IMLA for years. Byron received the Bruce A. Noble Distinguished Canadian Municipal Lawyer Award in 2016. He retired from the City of Regina in June 2023.
---
Outstanding State League Counsel Award
IMLA established this next award, the Outstanding State League Counsel Award, to honor those attorneys who serve as counsel to their state league of cities or association of counties, towns or other local government entities and who are recognized for their valued service to the members of their organizations and for their skills as attorneys.  Like other IMLA awards, this award expects the recipient to exhibit the traditional qualities of excellence in the practice of law, but also seeks to recognize a practitioner who has provided outstanding service to local governments and who possesses an exemplary reputation in the legal community, the highest of ethical standards and who is devoted to improving local governments.
Lorelei A. Lein


General Counsel – Alabama League of Municipalities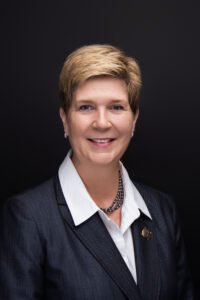 Lori joined the Alabama League of Municipalities (ALM) legal department in 2001, bringing with her a solid background in local government issues after practicing law in Montgomery, Alabama. In addition, she gained in-depth experience working with the Alabama Legislature while serving as a legislative analyst for the Alabama Legislative Reference Service where she focused primarily on local government issues. In 2011, she was named General Counsel of ALM and is responsible for advising municipal officials and employees from over 460 member cities and towns on all aspects of municipal law. She also works closely with the ALM advocacy team on state and federal legislation and is a frequent speaker on issues relating to municipal law in Alabama.
In addition to being a member of IMLA and serving on its board of directors, she is a member of the Alabama Association of Municipal Attorneys (AAMA) and the American Bar Association. Lori also serves on the Board of Trustees for the Alabama School of Fine Arts
Lori and her husband, Greg are the proud parents of Brennan Lein. They reside in Montgomery but spend as much time as possible camping and enjoying the outdoors.
---
Brad D. Bailey Assistant City/County Attorney Award
The Brad D. Bailey Award is established to honor the memory of Brad D. Bailey by recognizing a public law practitioner who has provided outstanding service to the public and who possesses an exemplary reputation in the legal community, the highest of ethical standards and who revels in maintaining a life that balances a passion for professional excellence and the joy of family and friends.
Cindy J. Crosby


Division Chief for the Municipal Operations Division – Austin, TX

Cindy has practiced for more than 23 years in the municipal and governmental law arena. After graduating from Texas Tech School of Law, she was hired as an assistant city attorney with the City of El Paso, learning the basics of land use and a variety of other topics.
After working in private practice, she joined the City of Austin in 2012 and was promoted to Division Chief over the Open Government, Ethics and Compliance Division in 2017.  She is currently the Division Chief for the Municipal Operations Division. Her team of attorneys advise on transactional matters for the airport, convention center, economic development department, financial services, transportation, the City's minority and woman owned business program and many special projects across the City of Austin.
Cindy assists on special projects for Austin such as being part of the negotiation team for high profile economic development projects, leading the team that posts the Council agenda each week, and was instrumental as part of Austin's Covid response team.  Cindy enjoys cooking and traveling with friends and family.
---
Burk E. (Buck) Delventhal Legal Advocacy Award
This award honors the life and legacy of Burk E. Delventhal, known to all as Buck. Buck served as a Deputy City Attorney for the City and County of San Francisco for almost 50 years from 1970 to 2019. He carried a legal library in his head and the history of San Francisco and its community in his heart.  Buck was not just the oracle of the City Charter, a highly accomplished courtroom attorney, and the go-to person for tough legal questions. Buck was a beacon. He was a beacon of inspiration, trust, and boundless optimism. He was a legal lion and an even better person. His distinguished legal career is summarized in the award description on our website.
The award recognizes the work of an attorney of an IMLA member in legal advocacy and education who has demonstrated superior professional skills in advancing the interests of the nominee's clients and of local government generally, and who, through litigation, legislative work, and educational efforts, has advanced the health, safety, and welfare of the community or communities the attorney has served.
Vernette Doris Dow


Divisional Deputy City Solicitor – Philadelphia, PA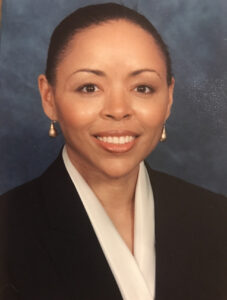 Vernette Dow is a Divisional Deputy City Solicitor in the Health and Adult Services Unit of the City of Philadelphia where for more than 20 years she has represented the Department of Behavioral Health and Intellectual Disabilities Services, the Department of Public Health, and the Office of Homeless Services.  She considers it a great honor to be able to serve in Philadelphia, the city that she has always called home.
Prior to joining the City of Philadelphia Law Department, Vernette served as a judicial law clerk in the Court of Common Pleas of Philadelphia and as Assistant General Counsel for the United States Department of Human Services.
She has served as a volunteer chaplain at Simpson Nursing Home, and as pastor of Little Creek, Roby, Sollers, and Union UMC.   Vernette is a community servant at heart and regularly volunteers her time and mentors others.  She is married to Rev. Rudolph H. White, Jr.
Peter A. Letzmann


Peter Letzmann Associates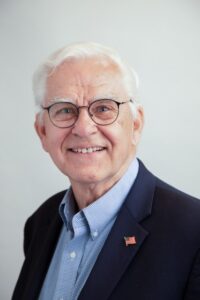 Peter advocates good government, professionalism, and ethics for local government lawyers. He is an attorney, mediator, consultant/speaker, and educator.
Peter is now in private practice, but he was the City Attorney of Troy, Michigan and a Deputy City Attorney for the City of Pontiac, and an Assistant Corporation Counsel for the City of Detroit.
He has been a mediator since 2005 and he mediates 100 cases yearly in the West Michigan courts, dispute resolution centers, and private disputes. He has written the charters for the Cities of Pontiac, Stevensville, Essexville, and Flint, Michigan, and numerous charter amendments.
Peter has made hundreds of presentations advocating ethical and better local government, legal issues, and leadership aspects of government. He taught public administration to graduate students and has been an instructor/lecturer at numerous colleges.
Peter has received recognition and awards from various groups. In his spare time, he teaches a personal finance class, is president of Scenic Michigan, and is an officer of a Toastmasters Club.
---
Diversity, Equity and Inclusion Award
IMLA is committed to supporting members who embrace diversity as part of their core values and we are excited to provide a way to recognize the people that are leading these efforts. Diversity covers the variety of cultures, experiences, expertise, and viewpoints that offer value in every community and are incorporated into the fabric of every community. Diversity encompasses age, education level, ethnicity and race, gender expression and identity, nationality, national origin, physical and mental ability, religious perspectives, sex, sexual orientation, socioeconomic status, veteran status and other human differences. By embracing diversity, municipalities and their law departments attract and retain skilled and talented employees dedicated to excellence in providing service to the community and to their clients. Nominations were accepted for an individual's or a group's efforts, initiatives or programs that promote diversity and inclusion values within their local government, office or community.
Neal Falgoust


Division Chief of the Open Government, Ethics, & Compliance Division – Austin, TX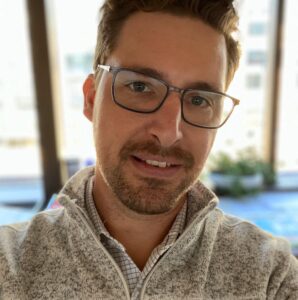 Neal is division chief of the Open Government, Ethics, & Compliance Division at the City of Austin Law Department. As a legal advisor for the City's Equity Office, Office of Civil Rights, and Office of Police Oversight, he has advised City officials on the equitable distribution of arts and cultural funding, drafted the first municipal ordinance in the State of Texas prohibiting discrimination based on hairstyle and hair texture, and has been a key player in the negotiation of civilian oversight in the City's police contract. In short, Neal is the go-to attorney within the City of Austin on matters related to diversity, equity, and inclusion. Within the Law Department, Neal serves as a member of the Department's Equity Committee and has helped lead the Department's effort to receive certification under Diversity Labs's Mansfield Rule, which seeks to diversify hiring within the legal profession. As a member of the department's Law Clerk Committee, Neal revised the department's training materials to include training on the City's history of intentional racial discrimination in the Land Development Code and encourages the Clerks to consider how racial equity affects their work. In the legal community, Neal has developed a rich pro bono practice with Volunteer Legal Services of Central Texas. He serves on the VLS board of directors and represents low-income individuals who are facing eviction. This work puts him on the frontlines of the City's affordability and housing displacement crisis. He also is a member of the Austin Bar Association's Equity Committee and helped lead the convening of the bar association's inaugural Equity Summit.
City of Madison Department of Civil Rights


Madison, WI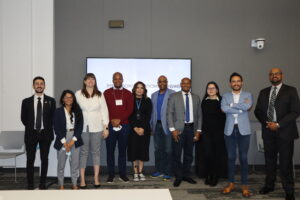 In 2006, the Madison Department of Civil Rights (DCR) was established, bringing together the Equal Opportunities Division (originally established in 1963) and the Affirmative Action Division originally established in 1974).  In order to advance its mission of addressing issues of racial equity and social justice issues, DCR established an Equity and Social Justice Division in 2021. The DCR vision to be "strong and compassionate leaders for justice" includes delivering access, education, and accountability locally and model civil rights leadership in our region and beyond. DCR leads citywide teams to cultivate a diverse, positive and inclusive work environment through engaging and enabling employee resource groups. DCR leverages and shares racial equity tools and strategies through local, national and international consultations. The department develops goals, strategies, and metrics for enterprise-wide value alignment, including analyses for diversity, equity, inclusion, and accessibility programming.
In an effort to become more customer-oriented and to promote rather than wait for change, Director Norman Davis and DCR staff created a strategic partnership with the Wisconsin Alumni Research Foundation in 2013 to create the UpStart program. UpStart aims to fill in the gaps and address barriers for underrepresented communities related to business education and access to entrepreneurship activities and opportunities. UpStart is a free comprehensive business program for women and people of color which has graduated over 450 people in its 10 years of existence. The UpStart program is one example of DCR's efforts to ensure that the rights of all people are respected and that all persons have equal opportunities to succeed, which it achieves by administering initiatives focusing on affirmative action, disability rights, language access and equal opportunities in employment and housing.
---
President's Award
In 2001, the Board of Directors established two new awards.  These recognize the achievements and contributions of first, an IMLA State Chair or Provincial chair, and second, an Associate Member over the course of the past year.  The recipients are selected by the President with the advice and counsel of the IMLA Board and Executive Director.
Outstanding State/Provincial Chair
Thomas E. Powers III


Senior Assistant City Attorney – Lead – Charlotte, NC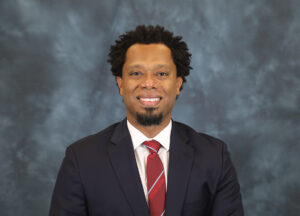 Thomas is a native of Charlotte, North Carolina where he currently works as Senior Assistant City Attorney – Lead for the City of Charlotte. A 2020 IMLA Fellow, Thomas obtained his Bachelor degree from North Carolina Agricultural and Technical State University, a Master in Public Administration from the University of Georgia, and a Juris Doctor from the University of North Carolina – Chapel Hill. He and his wife, Jessica are the proud parents of their daughter, Teigen. Thomas has gone above and beyond with his duties as an IMLA state chair and is always willing to help the organization however he can.
Outstanding Associate Member
Roberta "Robin" Cross


Senior Attorney – Messer, Fort, McDonald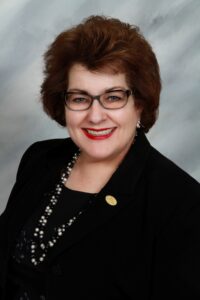 Roberta "Robin" Cross is an attorney with Messer, Fort, McDonald, PLLC, a full-service municipal firm, assisting cities with their legal issues, from Annexations to Zoning, having offices in Frisco, Austin and Abilene, Texas.  She has over twenty years' experience advising and representing local governments and was recognized as an IMLA Fellow in 2013. She has worked as in-house counsel for a statewide police labor union and as a trial attorney for the EEOC. She is licensed to practice in Texas and is admitted to all of its federal courts, the Fifth Circuit Court of Appeals and the U.S. Supreme Court.  She is Board Certified in Labor and Employment Law by the Texas Board of Legal Specialization. She has served as President of IMLA's Personnel Section since 2018, which led to her being awarded the William I. Thornton, Jr. IMLA Faculty Award in 2021.  Robin is someone who is always willing to give back to IMLA.