22 Oct

IMLA Celebrates 2022 Awards Winners

On October 21st and 22nd during our 87th Annual Conference in Portland, Oregon, IMLA was able to announce and recognize our 2022 award winners. These award winners are IMLA members who have gone above and beyond the field of municipal law and were nominated by their colleagues to receive these awards.
The Charles S. Rhyne Lifetime Achievement In Municipal Law Award
The Lifetime Achievement in Municipal Law Award is the highest award given by IMLA. The award honors the recipient's lifetime achievements in the field of municipal law and is a lasting commemorative to Charles S. Rhyne, the founder of IMLA and to his life's work. The award is meant to recognize a truly uncommon individual.  In the field of municipal law, the public service performed and the achievements of the recipient during his or her lifetime are truly outstanding, have benefitted municipal attorneys both locally and nationally, and are so significantly above and beyond the call of duty and expectations for performance in the positions held that no other award would be appropriate.  Additionally, the services rendered by the recipient have helped move IMLA toward the goal and objectives established in its short and long-range plans.
Patrick K. O'Neill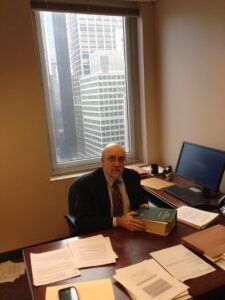 Patrick was a retired divisional deputy city solicitor for environmental law with the City of Philadelphia.  He was an avid outdoorsman, mentor, and lifelong conservationist.
A skier, bicyclist, swimmer, and urban climber away from work, Mr. O'Neill spent more than three decades, starting in 1987, as an environmental attorney for the Philadelphia Law Department. He retired in March as a divisional deputy city solicitor.
A constant presence at meetings held by Philadelphia's Department of Public Health, Mr. O'Neill was the city's environmental counsel and public spokesperson on important issues such as pollution control, refinery and manufacturing safety, and demolition and renovation regulations.
"He was so committed to things other than himself," said his wife, Ann Kreidle. "He was committed to be a good citizen." In a tribute, his family said: "Patrick cared deeply for the planet and his adopted hometown."
And as Tom Wolf, the governor of Pennsylvania put it in endorsing Patrick for this award "Patrick's insight and understanding of complex issues, as well as his leadership qualities, have been invaluable in the development of programs that aim to make Pennsylvania a better place for all.   Patrick helped to protect Pennsylvania's air, land and water from pollution, and every Pennsylvanian has benefited from his work to promote a cleaner environment."
---
IMLA James H. Epps, III Award for Longevity of Service To A Community
IMLA established this award to honor the memory of James H. Epps, III, who represented Johnson City, Tennessee as its attorney for over 40 years.  This award recognizes the significant achievement of attorneys having the political and legal skills necessary to represent the same community for at least 30 years and who have been active in IMLA during all or a part of that career.
Christine Tomasch Bak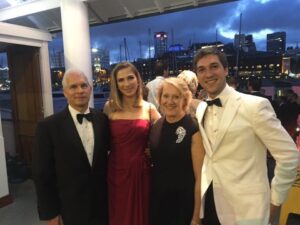 Chris joined the City of Philadelphia Law Department Tax Unit in 1982 starting as an Assistant City Solicitor; and advancing through the ranks to Senior Attorney. The City of Philadelphia levies numerous taxes, and Chris has worked to collect many of them. Over her 40 years with the City, she has managed the Business Tax and Real Estate Tax Divisions, and has advised numerous City departments including Revenue, Records and Commerce.   Chris values her role in the office as mentor and collaborator between the many different units in the Law Department.  She is an acknowledged authority on the City's Realty Transfer Tax and a frequent speaker at seminars.  Congratulations, Chris!
Roshani de Soyza Hardin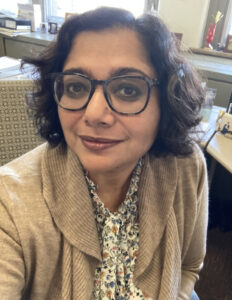 Roshani is currently the Chief of Staff for the City of Cincinnati Solicitor's Office.  She has spent her entire legal career serving Cincinnati and its residents.  Roshani has served in multiple roles in the City of Cincinnati Solicitor's Office after being hired in 1990.  During her tenure with the City Solicitor's Office, Roshani has worked closely with the City Administration, the City's elected officials, and City stakeholders to serve the legal needs of a diverse group of City clients and to enhance efficiencies at City Hall, particularly in the legislative and legal operations areas.  In her current role as Chief of Staff, Roshani works with the office's leadership team to strategize how best to provide a supportive and rewarding working environment while ensuring that City clients' legal needs are consistently well served.
Roshani loves the always unpredictable nature of government service and the privilege of working alongside an excellent team of City lawyers to keep things moving in a positive and productive direction.  Her background as an Asian female attorney practicing in the Midwest for multiple decades has shaped her concerns with ensuring and improving access to Cincinnati's legal community to individuals from diverse backgrounds.
Jeffrey Marks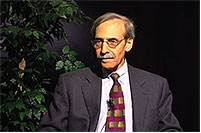 Jeffrey B. Marks has been an Assistant Law Director for the City of Cleveland since 1969. He graduated from Miami University of Ohio in 1961 and entered the U.S. Navy where he served on active duty during the height of the Cold War from 1962 to 1965. After entering active service, Jeff attended Naval Officer Candidate School, and upon graduating, he was commissioned as an Ensign and served as a communications officer on the USS Ability – an ocean going naval minesweeper. Jeff left the active Navy with rank of Lieutenant, Junior Grade, and entered law school. While a full time student in law school, Jeff also served in the Navy reserve, where he was promoted to Lieutenant before ending his service. Jeff earned his law degree from Case Western Reserve University and joined the Law Department of the City of Cleveland, where he has served his community for the last 53 years. Jeff was hired in 1969 by Cleveland Mayor Carl Stokes – the first African American mayor of a major American city. Since then, he has served eight mayors and 19 law directors running the city's Board of Control, reviewing contracts and assuring that purchases and contracts are fair and legal. Since 1971, he has served both as the Secretary for the Board of Control City of Cleveland and as Legal Counsel for the Community Relations Board. A well respected attorney and community activist, Mr. Marks was the Ludlow Community Association President (1973-74) and played an active role in the Shaker Heights Charter Review Commission. He also served on a number of other boards, including the Friends of Shaker Square and the East End Neighborhood House.
Wynetta Massey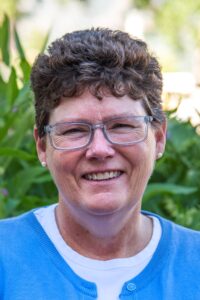 Wynetta has came to practice municipal law in an intentional way after meeting a IMLA fellow and Glink award recipient during law school who encouraged her to pursue the practice of municipal law.  She initially worked for a boutique municipal firm in Denver after graduation, and then moved to Colorado Springs in 1990 to work for the Colorado Springs City Attorney's Office as a Prosecutor.
Six Mayors, sixteen City Councils, seven promotions, and thirty-two years later, she leads an office of 45 attorneys and support staff as the Chief Legal Officer of Colorado Springs.  Wynetta is responsible for providing legal services to the entire municipal government, an airport, two cemeteries, two golf courses, Pikes Peak America's Mountain, a hospital enterprise, and a four-service utility in the 39th largest city.
Wynetta is a member of the IMLA Board of Directors, an IMLA Local Government Fellow, and a recipient of the IMLA Amicus Award.  She also serves as the Secretary-Treasurer of the Colorado Municipal League Executive Board, and is a frequent presenter and moderator for IMLA and CML.
Lester Tolnai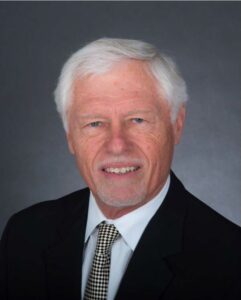 Mr. Lester J. Tolnai is a graduate of the University of California, Los Angeles and of Loyola Law School. He joined the Office of the County Counsel in 1974, and has been a member of the County Counsel's Office for over 47 years and a member of the County Counsel Management Team for more than 15 years.
Mr. Tolnai has an incredibly broad range of experience in our office, from dependency law, law enforcement issues, to labor and employment matters. He has provided general counsel services including advice, litigation, and transactional work for many County departments, including the Chief Executive Office, Civil Service Commission, Department of Human Resources, Executive Office, Fire Department, Sheriff's Department, and Superior Court. Mr. Tolnai has dealt with numerous and varied complex issues which have required that he work directly with Board of Supervisors members and their staff, the Chief Executive Officer, as well as with numerous County department heads and elected officials. As Chief Deputy / Special Counsel for the past two years, he has greatly assisted in running the County Counsel's Office and in directing overall policy and the provision of legal services to the Board of Supervisors and to all County departments. Mr. Tolnai possesses a wealth of experience and knowledge of California governmental law. In addition, he possesses a keen intellect, in-depth knowledge of how the County works, and a strong commitment and sensitivity to the needs of the Board of Supervisors and the departments and entities which we advise.
---
Marvin J. Glink Private Practice Local Government Attorney Award
This award is established to honor the memory of Marvin J. Glink by recognizing a private practice practitioner who exhibits those qualities that made Marvin one of the truly remarkable lawyers working in the private sector on behalf of public clients. This award seeks to recognize a private law practitioner who has provided outstanding service to the public and who possesses an exemplary reputation in the legal community, the highest of ethical standards, and who revels in maintaining a life that balances a passion for professional excellence with the joy of family and friends. In addition, the award seeks to recognize a person who exhibits qualities of openness and humility, coupled with a sincere concern for the interests of others, including the professional development of newer practitioners.
Chris Balch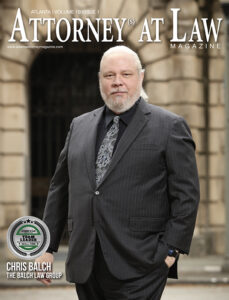 Chris is the managing member of the Balch Law Group, an Atlanta boutique law firm specializing in representing local governments and their elected and appointed officials. Often called on to decipher, respond, and remedy the most challenging conditions and events, Chris has spent his career advising and defending elected and public officials in the performance of their duties and responsibilities to the public. Chris is both a Fellow and a member of the IMLA Board of Directors. His work has been recognized by Martindale-Hubble with its highest AV rating and as a Georgia Super Lawyer. A veteran of the United States Marine Corps, Chris has tried over 100 cases to verdict, most in defense of public officials.
Joseph Lauber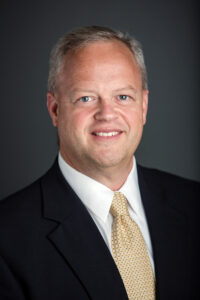 Joe has dedicated his entire career to the representation of municipal governmental entities exclusively, serving roles as both as general counsel and special counsel for complex projects.  Joe actively serves as the city attorney for a half dozen Missouri cities and he currently serves as special counsel to many other cities.  In 2020 Joe was awarded the Missouri Municipal Attorney Association's highest honor, the Lou Czech Award.  Joe is also an IMLA fellow and a former member of the Board of Directors for the Missouri Municipal Attorneys Association, including serving as its President.
Art Pertile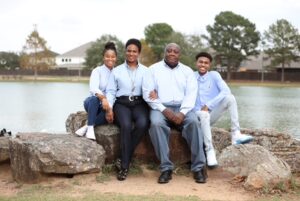 Art is a Partner and owner of Olson & Olson L.L.P of Houston, Texas. He has represented cities, counties, special districts, and public officials across the State of Texas and he has represented governmental entities and public officials exclusively for over 36 years. Art served as an Assistant City Attorney with the Waco City Attorney's Office, as well as an Assistant City Attorney with the City of Houston before being appointed City Attorney for the City of Waco in February of 1996 and served there until 2007 when he left to join Olson & Olson L.L.P.
Art enjoys the privilege of mentoring local government attorneys and believes that just like the true value of a tree is determined by the fruit that it bears or the shade that it provides, so is the value of a mentor in the local government profession.  Art received the "Outstanding Mentor Award" from the Texas City Attorneys Association.
Art served as President of IMLA and has served as President of the Texas City Attorneys Association. He has served on a number of other boards and committees which are too numerous to name.
He was a recipient of the Frank Fallon "Sportsman of the Year Award" presented by the Greater Waco Chamber of Commerce and the Texas Amateur Athletic Federation's "Contributors Award" for his work with youth and many other awards for his service to the community. Art has coached youth basketball for over forty-five years.
---
Daniel J. Curtin, Jr. Young Public Lawyer Award
This award is established to honor the memory of Daniel J. Curtin, Jr. by recognizing a new practitioner who exhibits those qualities that made Dan one of the truly remarkable lawyers working on behalf of public clients. In addition to the traditional qualities of excellence in the practice of law, the award seeks to recognize a public law practitioner who has provided outstanding service to the public and who possesses an exemplary reputation in the legal community, the highest of ethical standards and who revels in maintaining a life that balances a passion for professional excellence and the joy of family and friends. In addition, the award seeks to recognize a person who exhibits qualities of openness and humility coupled with a sincere concern for the interests of others, including the professional development of newer practitioners.
Holly Heinrich


Holly Heinrich is an Assistant City Attorney for the City of Austin, Texas in the Utilities and Regulatory Division. She represents the City's utilities, technology management department, and information security office. Ms. Heinrich is the editor of Essentials of Texas Water Resources, a leading water law practice guide. She also authors a chapter on the water-energy nexus for the same publication.  That she was asked to take on this authorship early in her career speaks volumes for her dedication to her craft and legal education.
Sofia Hernandez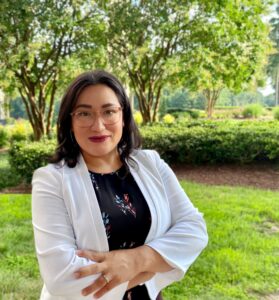 Sofia is Senior Assistant City Attorney in Durham, North Carolina and she serves as counsel to the Durham Fire Department, Neighborhood Improvement Services, Community Safety Department, Emergency Communications, Cemeteries, Racial Equity, and Intellectual Property.  She has also served as liaison to the Clerk's office regarding boards, commissions, and taskforces.  Sofia enjoys working with law students and helping mentor the next generation of diverse municipal attorneys. She teaches first year law students as a Senior Lecturing Fellow at Duke University School of Law.
James Williams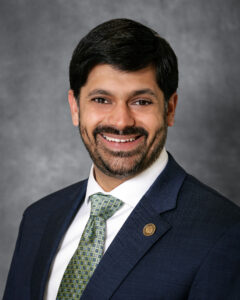 James began his career with the County of Santa Clara in 2010 and has risen through the ranks and is now the County Counsel for the County.  In that capacity, he oversees the legal work of the Office's 100-plus attorneys and serves as the chief legal advisor to the Board of Supervisors, the County Executive, and all County elected officials and department heads.  He also oversees all litigation brought by the County and the defense of all litigation filed against the County.  Prior to his appointment as County Counsel in 2016, James served as a Deputy County Executive.
---
Brown, Mulligan, Rocha Distinguished Public Service Award
This award is established to honor a local government attorney for significant and surpassing achievements in the field of local government law occurring or culminating in the previous year.
In the past, this award was known as the Joseph I. Mulligan Distinguished Service Award.  The additions of Benjamin Brown and Susan Rocha, however, both reflect IMLA's rich and diverse history as well as its continued recognition and celebration of local government attorneys who have gone above and beyond the call of duty to further the practice of municipal law.
Like Mulligan, Benjamin Brown and Susan Rocha each brought honor to the practice of local government law and exemplified the traits the award seeks to recognize.
The award's original namesake, Joseph Mulligan, was a former IMLA president and committed public servant, serving as the City of Boston's Corporate Counsel and Licensing Commissioner.
Benjamin Brown served as Baltimore's City Solicitor, as well as an Associate District Court Judge and a Deputy State Attorney for Baltimore City.
Susan Rocha began her legal career as an assistant city attorney for the City of San Antonio. She also created the Texas Attorney General's first Office of Municipal Affairs and went on to become a partner with Denton, Navarro, Rocha & Bernal, where she served as the City Attorney for the Cities of Buda, Cibolo, Roma, and San Felipe, in addition to serving as general counsel for a variety of other public entities.
Ruben Duran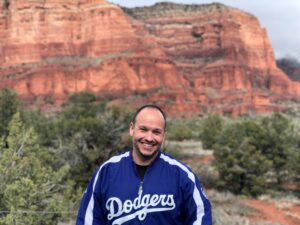 Ruben Duran serves as managing partner of Best Best & Krieger LLP's Ontario office. Ruben represents exclusively public agencies in the firm's Municipal Law and Government Policy & Public Integrity practice groups. He brings a comprehensive, interdisciplinary approach to the practice of public law. With an emphasis on open government and transparency and complex conflicts of interest issues, as well as elections law, land use and planning issues, Ruben also provides special counsel to many of the firm's clients.
He serves as city attorney for the cities of Ontario and Fontana and general counsel for several special districts. As general counsel of these public entities, Ruben is responsible for all legal services, including advising the elected boards and staff at public meetings and day-to-day transactional and advisory services on an array of legal issues. He also has experience with public-private partnerships and is instrumental in assisting his public agency clients partner with large financial institutions and nonprofit organizations to finance and construct public projects.
A frequent speaker on ethics and open government, Ruben enjoys meeting with public officials and employees from throughout the State, sharing a common goal of efficient, effective and ethical public service. He also has a history of leadership within the California State Bar.
In his spare time, Ruben enjoys reading, lifting weights and cooking.
---
Bruce A. Noble Award for a Distinguished Canadian Municipal Lawyer
The Bruce A. Noble award is named in honor of IMLA's first Canadian President, whose outstanding achievements on behalf of IMLA and many other legal associations are only matched by his passion for the practice of law and knowledge of municipal law practice.
John Mascarin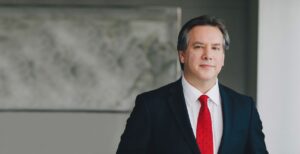 John practices in the areas of municipal law, development and planning law, and building and construction regulation. He provides advice, counsel and representation primarily to municipalities and public bodies on a wide range of local government matters, and appears regularly before municipal councils, committees, public authorities and boards, administrative tribunals and the Ontario Courts. John leads all of the firm's municipal accountability teams.
John has been an Adjunct Professor at Osgoode Hall Law School since 2006 where he has taught municipal law and land use planning law courses in both the J.D. and LL.M. programs. He was also an instructor at the Faculty of Environmental Studies at York University where he taught planning law in the M.E.S. program for ten years.
He is the co-author of Annotated Land Development Agreements; the 2nd Edition of the Annotated Municipal Act; A Comprehensive Guide to the City of Toronto Act, 2006; Annotated Ontario Building Code Act and Ontario Municipal Act & Commentary, and the primary contributor to the Municipal title of Halsbury's Laws of Canada.
John is the longstanding Editor-in-Chief of both the Municipal & Planning Law Reports and the monthly newsletter the Digest of Municipal & Planning Law as well as the as well Co-Editor-in-Chief of the Real Property Reports. 
He is a Past Chair of the Municipal Law Section of the Ontario Bar Association.
John is commonly listed as a leading practitioner in numerous publications and was selected "Municipal Lawyer of the Year" by Best Lawyers in Canada for 2016 and was the first Canadian awarded IMLA's Most Outstanding Associate Member in 2011.
---
Outstanding State League Counsel Award
IMLA established this next award, the Outstanding State League Counsel Award, to honor those attorneys who serve as counsel to their state league of cities or association of counties, towns or other local government entities and who are recognized for their valued service to the members of their organizations and for their skills as attorneys.  Like other IMLA awards, this award expects the recipient to exhibit the traditional qualities of excellence in the practice of law, but also seeks to recognize a practitioner who has provided outstanding service to local governments and who possesses an exemplary reputation in the legal community, the highest of ethical standards and who is devoted to improving local governments.
Morgain Patterson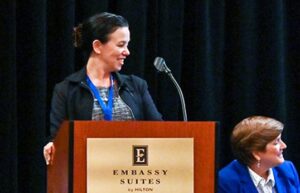 Morgain Patterson is the Director of Municipal Law at the Kentucky League of Cities. Her practice at KLC focuses on all aspects of municipal law with an emphasis on assisting cities realize their goals and making sure the municipal law department's extraordinary staff has everything they need to serve our member cities.
She has over 20 years of experience in government law, police law, administrative law, employment law, contracts, and litigation. Before coming to work at KLC, she served as the General Counsel for the Legislative Research Commission where she managed the legal office, open records, and all claims against the Kentucky General Assembly. Other notable employment includes leading the Kentucky State Police legal office for over eight years.
In her free time, Morgain reads a lot of and enjoys the outdoors with her husband and dogs as often as she can.  I'll also add that Morgain is very generous with her time and has helped not just other members in Kentucky, but other IMLA members all over the country, including recently helping members in Florida impacted by Hurricane Ian.
---
Brad D. Bailey Assistant City/County Attorney Award
The Brad D. Bailey Award is established to honor the memory of Brad D. Bailey by recognizing a public law practitioner who has provided outstanding service to the public and who possesses an exemplary reputation in the legal community, the highest of ethical standards and who revels in maintaining a life that balances a passion for professional excellence and the joy of family and friends.
Melissa Kiniyalocts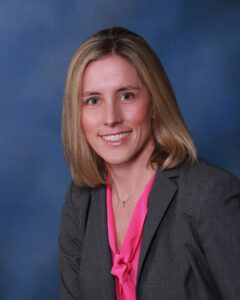 Melissa grew up in Ohio and her career as a public servant as a corps member in Teach For America.  She joined the County of Santa Clara Office of the County Counsel in 2001 as a law clerk and transitioned to an attorney position immediately after admission into the California Bar.  For the past 20 years Melissa's practice has focused on civil rights, torts, and employment litigation in which she has defended the County and its employees in a wide variety of cases.  Melissa has tried cases in federal and state courts in bench and jury trials and has handled multiple appeals before appellate courts in California and the Ninth Circuit.  In addition to handling a caseload, Melissa is currently Lead of the Civil Rights, Torts, and Employment Litigation Team.  Melissa also enjoys mentoring new attorneys from all teams in the Office.
During the COVID-19 pandemic Melissa led her team in defending litigation challenging the County's public health orders and advised the Medical Examiner and Library through various challenges to provide outstanding services during uncertain and rapidly evolving circumstances.
Melissa lives in San José with her husband, daughter, and her dog.  She is a longstanding member of her neighborhood book club, is an avid practitioner of hot yoga.
---
Burk E. (Buck) Delventhal Legal Advocacy Award
This award honors the life and legacy of Burk E. Delventhal, known to all as Buck. Buck served as a Deputy City Attorney for the City and County of San Francisco for almost 50 years from 1970 to 2019. He carried a legal library in his head and the history of San Francisco and its community in his heart.  Buck was not just the oracle of the City Charter, a highly accomplished courtroom attorney, and the go-to person for tough legal questions. Buck was a beacon. He was a beacon of inspiration, trust, and boundless optimism. He was a legal lion and an even better person. His distinguished legal career is summarized in the award description on our website.
The award recognizes the work of an attorney of an IMLA member in legal advocacy and education who has demonstrated superior professional skills in advancing the interests of the nominee's clients and of local government generally, and who, through litigation, legislative work, and educational efforts, has advanced the health, safety, and welfare of the community or communities the attorney has served.
Jo Rosenberger Altman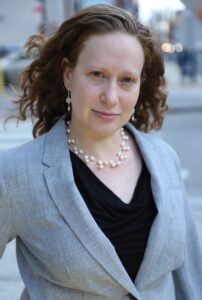 Jo joined the City of Philadelphia Law Department in 2010, first serving in the Law Department's Child Welfare Unit, and later supervising the Law Department's Pensions and Investments and Right-to-Know Divisions, before transitioning to work exclusively in legislation as a Senior Attorney in the Legislative and Legal Counsel Unit. In her current role, Jo advises on and drafts legislation, executive orders, and regulations for City Council, the Mayor's Office, and all operating departments of the City, and she supports her litigation colleagues when the legality of the City's policies are challenged. Jo's work currently focuses on public health, landlord-tenant, firearms, workers' rights, inclusionary zoning, and separation of powers issues. In 2020, Jo was the inaugural recipient of the Law Department's Award Recognizing Extraordinary Performance During the COVID-19 Pandemic.
The instant award is particularly meaningful for Jo because the attributes that the award honors are the same qualities she admires most in her own Law Department mentors, particularly carrying the City's Charter in their heads; being the go-to people for tough legal questions; and exemplifying a public servant's heart.
Jo has volunteered with Court Appointed Special Advocates (CASA) of Alleghany County, the Homeless Advocacy Project, and HIAS Pennsylvania; and has served on the boards of and volunteered with the Support Center for Child Advocates and the Philadelphia Volunteers for the Indigent Program.
Meghan Riley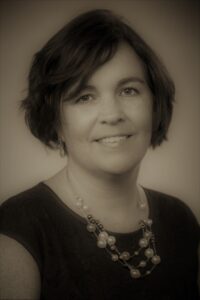 Meghan Riley hails from central Minnesota.  And while she was the first in her family to attend law school, she comes from a long line of public servants and story tellers who taught her to work hard, be modest and go where you are needed.  Meghan attended the University of Minnesota Law School.  While there, she had her first taste of courtroom advocacy when she successfully litigated an asylum application on behalf of a Central American family.  This is also where she met her future spouse and fellow University of Minnesota Law student.
After receiving her J.D. she began her municipal law career as an Assistant City Attorney for the City of Saint Paul.  One of her first cases went all the way to the United States Supreme Court.  After litigating numerous City cases in the state and federal courts, Meghan moved her family to warmer climes and served as an Assistant City Attorney for the City of Austin, Texas, in the litigation and employment practice groups.  She has managed the City's Litigation Division since 2012, and she takes partial credit for the City of Austin's victory before the U.S. Supreme Court in last term's Reagan National sign case. Outside of the court room, Meghan and her family enjoy travel and soccer and frequently combine the two hobbies.
---
Diversity, Equity and Inclusion Award
IMLA is committed to supporting members who embrace diversity as part of their core values and we are excited to provide a way to recognize the people that are leading these efforts. Diversity covers the variety of cultures, experiences, expertise, and viewpoints that offer value in every community and are incorporated into the fabric of every community. Diversity encompasses age, education level, ethnicity and race, gender expression and identity, nationality, national origin, physical and mental ability, religious perspectives, sex, sexual orientation, socioeconomic status, veteran status and other human differences. By embracing diversity, municipalities and their law departments attract and retain skilled and talented employees dedicated to excellence in providing service to the community and to their clients. Nominations were accepted for an individual's or a group's efforts, initiatives or programs that promote diversity and inclusion values within their local government, office or community.
R. Ian Evans


Ian is a Deputy City Solicitor in the Major Jury Trials Division of the Tort Litigation Unit at the City of Philadelphia Law Department. He represents the City and its employees in personal injury matters.
Ian has been an active member of the Philadelphia LGBTQ community since moving to Philadelphia, serving as a Vice President of Temple OUTLaw while a student and has served as a co-chair of the LGBT Rights Committee of the Philadelphia Bar Association since 2018. As co-chair of the LGBT Rights Committee, Ian has worked with community partners to recognize law students and practicing attorneys whose work has positively impacted the Philadelphia LGBTQ community, fostered relationships with affinity bar organizations and LGBTQ organizations such as the Mazzoni Center, the AIDS Law Project, and the William Way Community Center, and has organized a pro bono legal name change clinic for low-income trans* clients.
In his spare time, Ian enjoys supporting the William Way Community Center through participation in Philadelphia's Stonewall Sports leagues and writing prose fiction.
Child and Family Protection Team of Santa Clara County, CA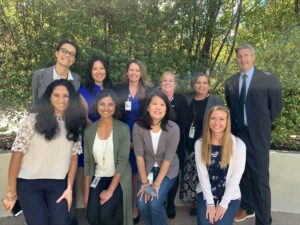 The Child and Family Protection Team, part of the Office of the County Counsel for the County of Santa Clara, California, works with the Social Services Agency's Department of Family and Children's Services (DFCS) in its efforts to prevent child abuse and neglect, address issues of disproportionality within the child welfare system, and support families at risk of becoming involved in the juvenile dependency system.  Attorneys on this team advise DFCS social workers as they investigate allegations of child abuse and neglect and once cases are filed, Child and Family Protection Team attorneys litigate them in the juvenile dependency court and also handle mediations and settlement conferences.
The Child and Family Protection Team been instrumental in guiding the entire child welfare system in Santa Clara County toward a model that promotes equity, inclusion, and cultural competency in the provision of government services to a highly vulnerable client population.  Through eliminating the consideration of factors correlating more with poverty and/or race than with child safety (e.g., a parent having contact with the criminal justice system or experiencing homelessness) in making decisions to intervene in families, the number of children entering the child welfare system in Santa Clara County has dropped to a third of the local historical average.  Instead, County workers engage in robust prevention and safety planning work to ensure that children can remain safe in their homes, or with a trusted relative or friend, rather than in a foster care or institutional setting that would cause significant trauma.
---
President's Award
In 2001, the Board of Directors established two new awards.  These recognize the achievements and contributions of first, an IMLA State Chair or Provincial chair, and second, an Associate Member over the course of the past year.  The recipients are selected by the President with the advice and counsel of the IMLA Board and Executive Director.
Outstanding State/Provincial Chair
Corrine A. Heine


Corrine Heine has been the city attorney for the City of Minnetonka since 2013. Prior to joining the city, she was in private practice, representing to several Minnesota cities as appointed city attorney.  She started attending IMLA conferences in 1989 and has served as Minnesota State Chair for IMLA since 1991.  She was an integral part of the host committee for last year's conference in Minneapolis and has done a tremendous amount for IMLA in the state of Minnesota in her 30 years as state chair.  Thank you Corrine!
Outstanding Associate Member
David G. Boghosian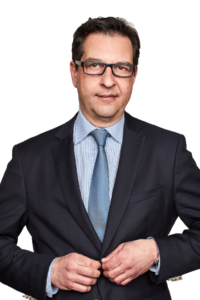 David G. Boghosian, is the managing partner of Boghosian + Allen LLP, located in Toronto, Ontario, Canada. Before forming his own firm in 2005, he articled and practiced law with a leading national law firm. Over the course of his career, he has forged a reputation as a skilled and tenacious litigator. He has been involved in precedent setting trials and appeals, including in the Supreme Court of Canada and is the primary author of a national looseleaf textbook on municipal liability published by Canada's leading law book publisher. David has been instrumental to our work with our Canadian members and putting together Canadian programing for IMLA in Canada and at the conference and we thank him for his contributions.