29 Jul

IMLA's Chuck Thompson Receives ABA's 2021 Lifetime Achievement Award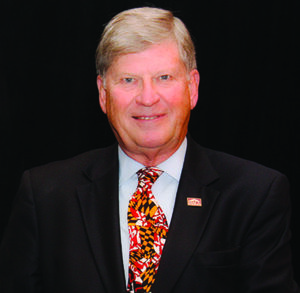 IMLA is pleased to announce that Executive Director and General Counsel Chuck Thompson is the recipient of the American Bar Association's 2021 Jefferson Fordham Award for Lifetime Achievement  – the Daniel J. Curtin Award.  As most of you know, Chuck has led IMLA since late 2006, navigating our organization through economic challenges and helping us to become a more responsive and diverse organization.
The ABA Lifetime Achievement Award recognizes Chuck's contributions to the practice of local government law over more than four decades. From 1978 to 1995, he served as   County Attorney for Carroll County, Maryland, followed by eleven years as County Attorney for Montgomery County, Maryland. He has served as President of the Carroll County Bar Association, and as a member of the Executive Committee of the Montgomery County Bar Association, Chairman of the State and Local Government Law Section of the Maryland State Bar Association, and as Chairman and a member of that Association's Committee on Ethics. Chuck also served on the Board of Directors and as President of the County Civil Attorneys affiliate of the Maryland Association of Counties.
As IMLA's Executive Director and General Counsel, Chuck has continued to apply the traits which brought him success at local government, cultivating achievement and excellence among his team and attracting talented and dedicated members to join him in IMLA's mission of public service. He has vigorously pushed for the expansion of IMLA's advocacy efforts, enlarging its status as one of the premiere such programs in the nation, and was recognized by the ABA in 2011 for these advocacy activities, receiving the State and Local Government Section's Advocacy Award.  His interest in imparting legal knowledge does not end within IMLA. For 20 years he has also served as an adjunct professor at George Washington University Law School, teaching State and Local Government Law.
Chuck's team at IMLA is immensely proud of his recognition.  We thank the ABA for according him this honor, and we know you join us in congratulating Chuck!