10 Mar

Local Governments: Are Your Communities' Broadband Providers with the Program?

Local governments committed to supporting their citizens most adversely impacted by the COVID-19 pandemic should be encouraging the broadband providers serving their communities to take the necessary steps in the next several weeks to establish eligibility to participate in the $3.2 billion Emergency Broadband Benefit Program. This Program is administered by the Federal Communications Commission (FCC) and the Universal Service Administrative Company (USAC).

The Program was established in the Consolidated Appropriations Act enacted by Congress in December of last year. It provides a $50 discount to the monthly recurring charges for broadband Internet access services to low-income households and others experiencing a substantial loss of income due to COVID-19. For low-income households on Tribal lands, the monthly discount is $75. In addition, each low-income household enrolled in the Program is eligible for a one-time device reimbursement of $100 for a desktop, laptop, or tablet. USAC will pay the discounts and device reimbursements to the broadband services providers.

The priority application window for many fixed broadband service providers began on March 8, 2021 and extends through March 22, 2021. Service providers filing within this window and whose applications are approved will be eligible to enroll low-income households as the enrollment period begins in late April, as projected by the FCC. While the FCC has stated it will act expeditiously on all other applications, it is not committing to act on later-filed applications before the enrollment start date.

Why the rush? The Program ends as $3.2 billion in discounts and reimbursements are paid out. The FCC will be establishing an expenditure tracker to be updated regularly so that service providers and the public will have a sense of when the Program funding will be expended.

In short, the Program promises to provide a substantial benefit for those who need it most, and local governments have an important role to play in spreading the word. Specifically, localities should consider registering as an "outreach partner" for the program on the FCC's Emergency Broadband Benefit webpage.
---
If you would like to view the article on the Beyond Telecom Law Blog, please click here.
---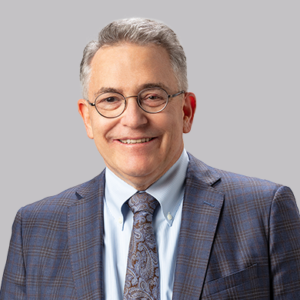 C. Douglas (Doug) Jarrett represents associations, major corporations, and entrepreneurs before the Federal Communications Commission (FCC) on telecommunications policymaking, licensing, and enforcement matters. Clients seek Doug's expertise and industry insights in telecommunications transactions and in negotiating a broad range of telecommunications-related agreements. Doug's clients include dark fiber network operators, wireless site operators, specialized services providers, emerging broadband services providers, MDU developers and owners, and critical infrastructure companies.
Clients rely on Doug's expertise in domestic telecommunications and wireless regulatory and transactional matters, including spectrum acquisitions and IRUs. Doug represents services providers on Federal Universal Service Fund contribution matters, including Universal Service Administrative Company (USAC) audits.
Doug speaks frequently at technology and telecommunications conferences and is a regular contributor to the BeyondTelecomLawBlog. His pro-bono activities include a multi-year commitment to the D.C. Bar Pro Bono Center's Advice & Referral Clinic.